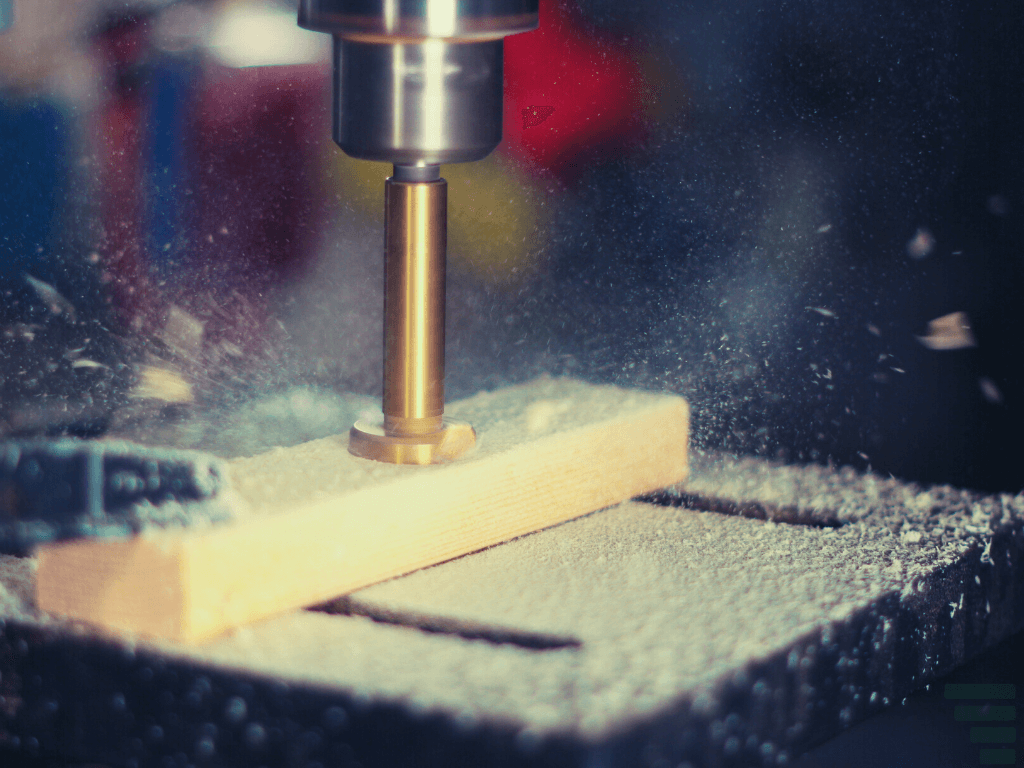 A good drill press bit set is essential for those working a lot in the workshop. There are numerous types of drill bits that have excellent quality and efficiency. However, you might be confused when choosing the best drill press bits among a myriad of options. 
Don't worry! This article will provide you with detailed reviews of three products and some buying guides. Let's have a look at them now!
Top 3 Best Drill Press Bits Set 2021 Reviews
#1 Best Drill Press Bits For Metal: Craftsman 9-64085 Drilling Bits
The Craftsman's 21-piece set is designed especially for metals, even the hard metals. The bits of this model range between 1/16 and ⅜ inches. Each bit consists of cobalt that brings you a longer tool life along with a better overall performance. 
Additionally, it is combined with the well-designed flutes, helping you with quick chip removal. By purchasing this tool, you will own a high-quality plastic case coming with the size numbers predicted for every bit. This keeps things more straightforward, and you can get any bit you need quickly. 
Pros
High-quality bit

Retaining the cutting edge in a long time

Handling challenging drilling works without showing tear and wear
Cons
The smaller bits can break off the blade area as they are quite brittle.
The Craftsman 9-64085 drilling bits are useful for both professionals and amateurs. Its suitability for heavy-duty work makes it deserve to be the best drill press for the metal category. 
#2 Best Wood Drill Bits For Drill Press: IRWIN Drilling Bits
IRWIN Tools SPEEDBOR drilling bits are specifically made for wood. In terms of the design, it is remarkable for six pieces of a tri-flute wood bit set and Blue-Groove. These features give the bit a larger shank and thick cutting edge, improving the durability and cutting. 
Many reviewers say that these bits work significantly better than the simple spade ones. This helps drilling faster. Also, the storage case is another excellent feature for securing and efficiently transporting. 
Pros
Tri-flute design

Self-feeding tip

Cutting spurs for clean, fast holes
Cons
IRWIN is a trusted name for the bit technology and superior performance. If you are looking for the best wood drill bits for a drill press, IRWIN Tools SPEEDBOR drilling bits will be a great option. 
#3 Best Drill Press Bit Set: DeWalt DW1361 Drilling Bits Set
DeWalt brand always satisfies its customers with robust and quality tools. To provide a longer life for the drill, the brand coated a titanium layer outside the bit. This is for non-iron materials, making them an excellent choice for residential or commercial applications. 
This set comprises bits' size ranging between ⅙ and ½ inch. Moreover, the plastic case containing these bits is sturdy enough to offer reliable durability. 
Pros
A variety of wide size

Bits are sharp and work well on hard materials.

Great value
Cons
The points become dull quickly.
The best drill bits for drill press should call out for DeWalt DW1362. This set is ideal for both plastic or wood as it has versatile and sturdy bits. 
Factors to Consider When Choosing Drill Press Bits
Quality
Everyone wants to buy high-quality drill press bits. In this case, you should read some reviews, including negative, positive, and even neutral ones. These reviews will give you subjective viewpoints, which help you determine your option. 
Price
If you tend to use the bits frequently for heavy-duty purposes, you should invest your money as you can save money and time in the long run. Conversely, it would be better to get cheaper bits when you drill into soft materials from time to time. 
Type
There are plenty of bit types, such as regular twist bits or Forstner bits. Depending on your usage, you can choose the right bits for your purposes. For instance, the Forstner bits are suitable for counterbore bolts. 
Material
The drill bits are made of some materials such as titanium, black oxide, steel, and cobalt. The titanium and cobalt bits are appropriate for metal drilling. If you often drill into wood, the bits' material will not be a considerable problem as every material can deal with wood. 
Compatibility
Compatibility is also important. If you buy the drill bits that cannot be used with your chuck, you waste your money. Before purchasing a set, make sure to know the type of bits suitable for your chuck. 
Brands
There is a wide range of drill press bit manufacturers around the world. However, several brands are the most outstanding, which are Bosch, Makita, DeWALT, and Irwin Tools. Each brand has its merit, so you should try products from one of them if you have a chance. 
Usage
Every drill bit has the same usage. You insert the bit shank into the chuck. Then, you tighten the bit by turning the clamp. Importantly, it would be best if you made sure that the bit is tight before you start drilling. 
FAQs
1. What are the best drill bits for hardened steel?
Cobalt bits are the most suitable to drill the hardened steel. The cobalt bits are made of 5-8% cobalt with high-speed steel, making them ideal to bore into harder steels. 
2. Do drill presses need special bits?
The drill presses do need different bits for particular goals. For example, if you want to make wooden toys, you may need the spade bits, hole saws, and twist bits. These bits help you perform better and more accurately. 
3. Are the drill press bits different?
Yes, drill press bits are not entirely similar. The primary difference between them is the steel coating and quality. The softest bits are steel, and the hardest ones are cobalt. High-speed steel and carbide-tipped bits are neutral. Harder bits are good at dealing with more rigid materials and staying sharper for a long time. 
4. What are the best quality drill bits?
It is difficult to determine which quality of drill bits is the best used for different purposes. High-speed steel is useful for soft steels, plastic, and wood and is also an economical solution. Cobalt can be used for harder steel and stainless steel, for example. Carbides are designed for the hardest and demanding materials. 
Final Words 
Long-lasting, durable, and effective, the DeWalt DW1361 Drilling Bits Set is ideal for DIY hobbyists or woodworking projects. Besides, it is sufficiently rugged to drill through PVC pipes or metal. 
The second option can be Craftsman 9-64085 Drilling Bits. This set possesses a great selection of bits, allowing you to drill consistently through hard materials. After reading this article, you can now choose the best drill press bits yourself. Hopefully, you will be satisfied with your choice.
Latest Drillpress Bit Bestsellers on Amazon
Affiliated links and Images on this post was last updated on 2022-09-12 via Amazon Product Advertising API.