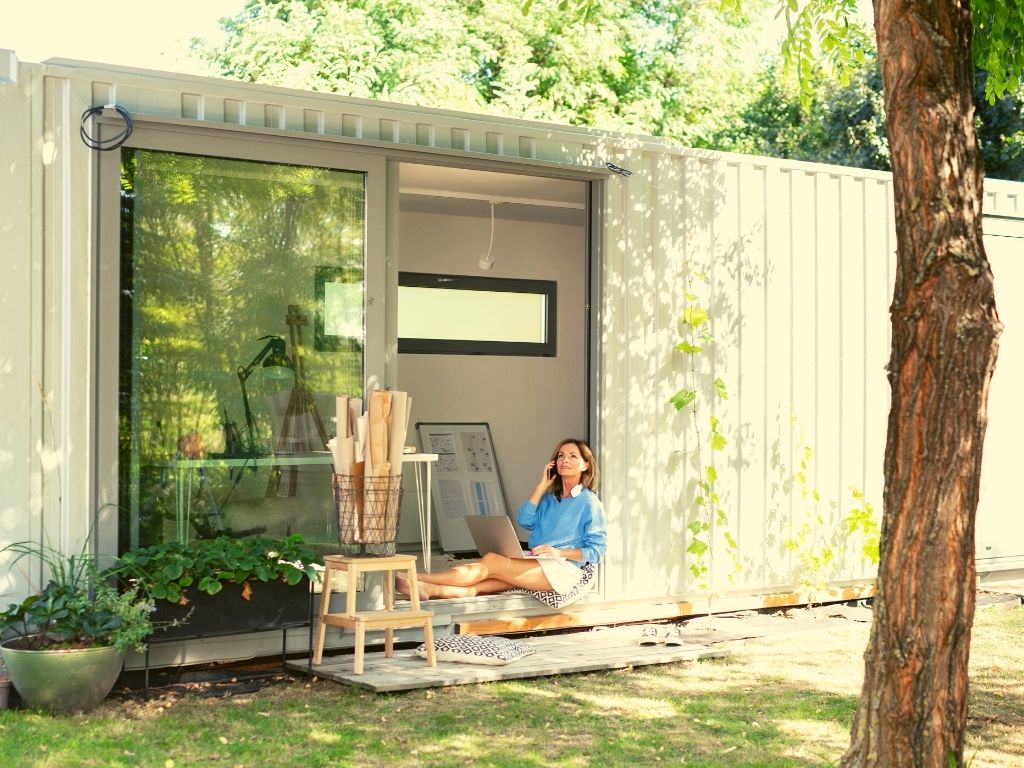 To many people,
shipping container homes
may sound like a pretty straightforward theory. Several shipping containers are laying around in the ports in every corner of the world. If you are thinking of building a large square or multi-story footage home then you will need some shipping container which you will put one above another to build the shipping container home. Things are not that simple because there are several things that you will have to keep in mind to ensure that the home is sustainable, singularly beautiful and structurally sound.
Building Shipping Container Homes – Things You Should Know
Insulation Matters 
If you are opting for a steel shipping container, then you need to know that during the summer season it will be unbearably hot and during the winter season, it will be cold. So make sure you are aware of the extra insulation that the shipping container home requires. You can talk to several contractors about home insulation ideas and make sure that you are insulting both the roof and the walls of the home.
Find Your Contractor
Always hire a contractor who can perform the entire task single-handedly. You will have to spend a lot of money if you are attempting to hire two contractors for dealing with the placing of the container and for modifying it. In the industry of house building, a shipping container home is still a new topic. It will be hard for you to find the right contractor who can accomplish the task.
Shipping Containers Paint
Whenever you are buying the used shipping containers to build your home, then you need to understand that they may some harmful chemicals in them. The shipping containers are made to live near the sea for a lifetime and which is why it will have heavy pesticides. The paint that is used in the containers is harmful.
Ventilation
Always try to avoid cutting the containers into several pieces. These shipping containers have very strong material. When you are building it out of solid steel you will have to provide the guard accordingly. Whenever you are cutting any hole in the shipping container make sure you are creating a window and door to ensure proper ventilation.
Electric and Plumbing Plan
Whenever you are designing the shipping container home, you will have to plan out the idea about the electrical lines and plumbing lines. Make sure to ask the contractor to cut some holes for electrical lines and plumbing before the interior is getting finished.
Shipping Container Size for Your Home
Every shipping container will be different and that is why you need to check out different options. If you are opting for the traditional shipping container, then they will have a height of 8 feet tall. Whenever you are opting for containers that have a high cube, then it will be more expensive than the regular shipping containers but the extra height will be a benefit.
Choose Right Spot to Place Your Home
If you are going to place the shipping container home in the windy areas, then it is going to become a noisy home. They have a rectangular structure and it is quite opposite to the aerodynamic. Strong winds will be hitting the walls of the house and will also cause some interior noise.
DIY or Hiring Professionals?
These are the few things that you will have to keep in mind whenever you are building 
shipping container homes
. If you are trying to do it all by yourself, then you will have to study it or hire a contractor who can help you with the process.
FAQs
What is the price of container homes? 
The price of container home can vary depending on the construction, but the price range will be between $ 150,000 to $ 175,000 which is very less in comparison to conventional homes. If you are experienced with construction then you can easily furnish the container home only by investing $10,000.
What is the price of shipping container homes in Australia?
Depending on the design and structure of the home, the price will differ. The price will vary from $15,000 for the basic one and the 
container homes Australia
 with two bedrooms you will have to invest $ 50,000.
Can one build the shipping container house in Australia?
Yes, one can easily build a shipping container house in Australia. You can either hire a contractor or you can do it all by yourself, but make sure you know all the rules of Australia when it comes to building any shipping container home.
Can one build a container home with a strict budget? 
In comparison to conventional housing, you can say that building a
container home
is very cheap. The shipping containers will reduce the cost dramatically in the areas which are not possible with regular housing because you will have to purchase some sloping blocks of land. These are the few things that you will have to keep in mind when you are thinking of building a shipping container home. They are cost-effective and can also be built easily without any hassle.
Bonus: Check out This Amazing 3x20ft Container Homes