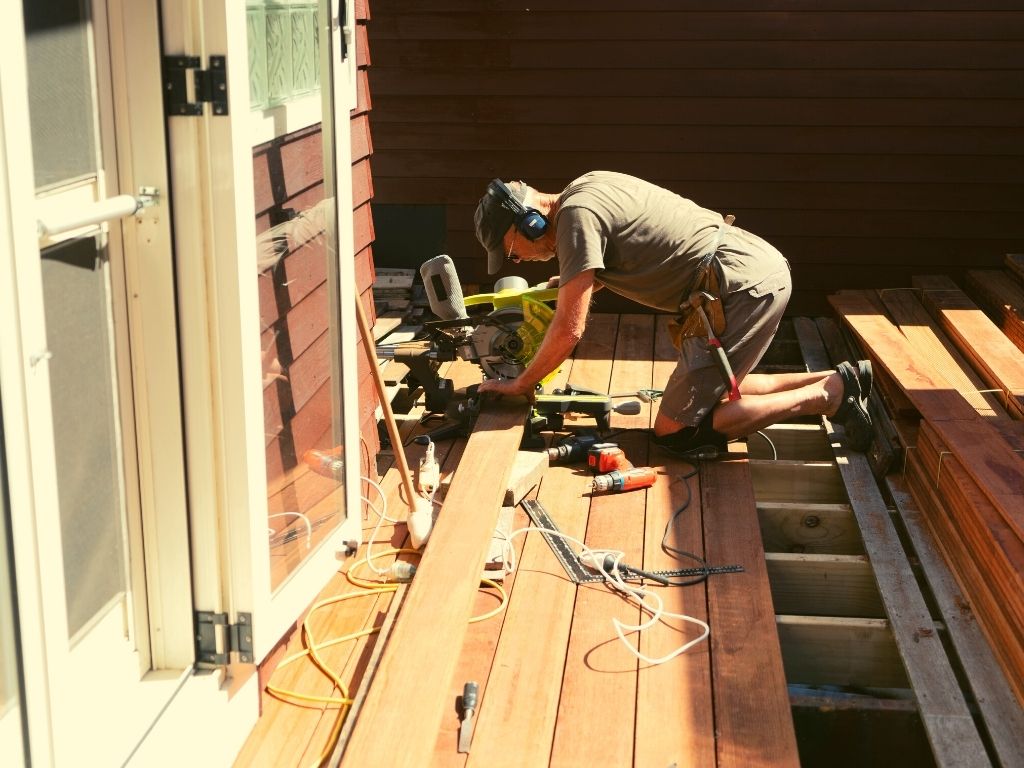 Always think about a deck for your outdoor area? And now you got the time to do it. But you're not sure how to build a deck? Or even get it started?
Don't you worried! It's not so hard to build a
freestanding deck
. Just some timber materials, home tools and a bit of construction knowledge. And follow our guide, you will have a stunning deck for your family to hang around.
Preparation Before Building a Freestanding Deck
Obtain Permits if Needed
Before starting to plan to build a deck, remember to check with your local council if it's ok to build a deck. Normally, it'll be fine if your final work doesn't impinge neighbors' privacy or too high from the ground.
Make a Plan and Design
Everything you do should have a plan. Got some ideas from magazines or friends' houses. Do you want to implement for your project? Draft it, ask someone that knows this stuff. They surely can give you some advice on your plan.
If you need ideas to make a design for the deck, check out Plan and Design Decking at the end of this article.
Choose Decking Materials
Whether you decide to build your deck with
Timber
or
Composite
, each one of them has its own pros and cons. In this article, we will choose timber to build our new deck.
Build a Deck – Tools and Materials
Materials Needed
Treated Pine – 600x90x90(mm) H3 Posts: 8
Treated Pine – 2400x140x45(mm) H4 Bearers: 2
Treated Pine – 1500x140x45(mm) H4 Joists: 7
Merbau – 2450x90x19(mm): 18
Merbau – 2438x90x19(mm): 2
Merbau – 1590x90x19(mm): 4
Galvanised Fasteners
75 x 3.75mm nails
Frame Anchors
Bulge Screws 100 x 14G
Cuphead bolts 150mm x M12
Decking Screw 65mm x 8G
How to Build a Deck – Step by Step
Step 1: Prepare the Working Site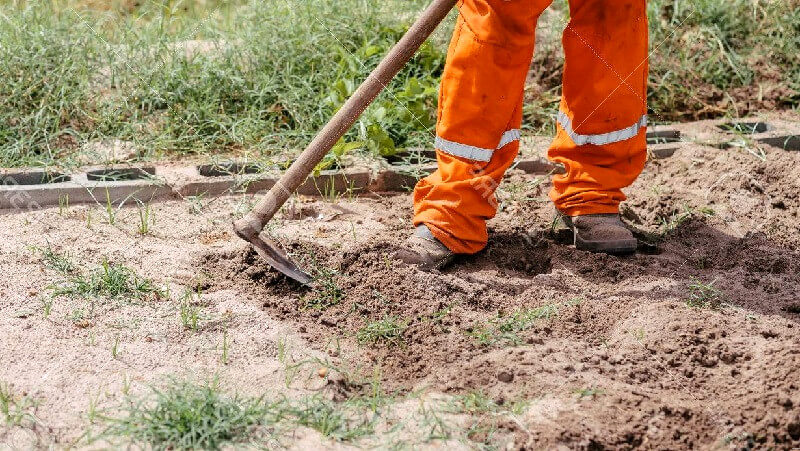 Mark out corners of the area using a string to attach fixed pegs on the ground. Clear all the base surface if needed from weed, rocks, and vegetation. You might use weed-killer spray to avoid them growing back.
Choosing your ideal section of the garden to build a deck is essential. Perfect place to build is on a site that is drain-free.
Step 2: Build and Position the Frame in Place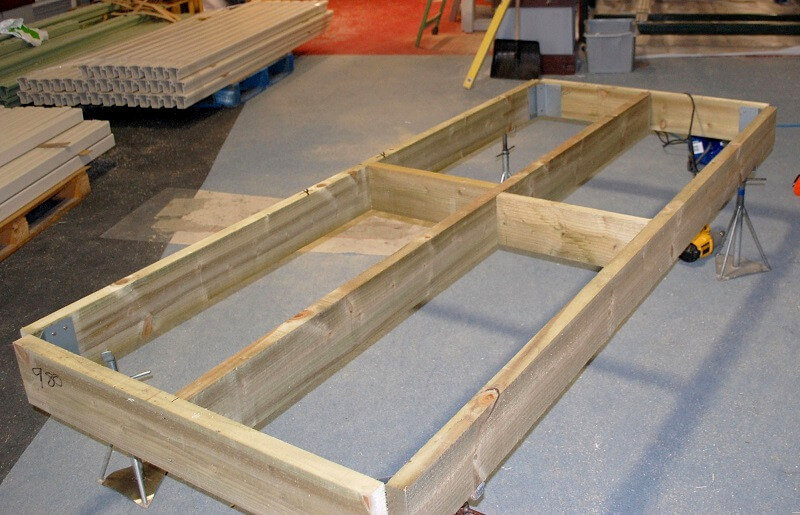 Measure up and secure the frame with some center bars to support.
Check and make sure, they align in the same level.
Step 3: Install and Secure the Post by Concrete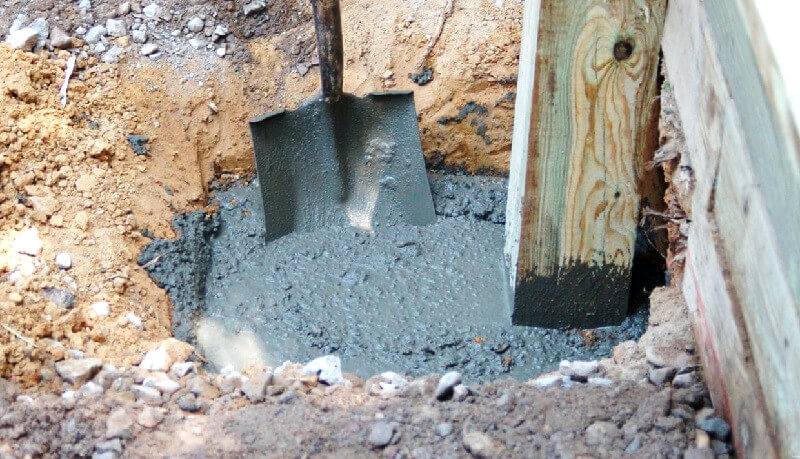 Install posts in designated positions that you have planned. Concrete the posts in place and let it cure for a while.
Step 4: Level the Frame Before Laying Boards
Bring the frame in and secure it to each post. Use some bricks or wood blocks to have our frame on the same level. Check levels in all corners before using nails and bolts to secure the frame.
Step 5: Lay, Secure All Needed Boards and Finish the Deck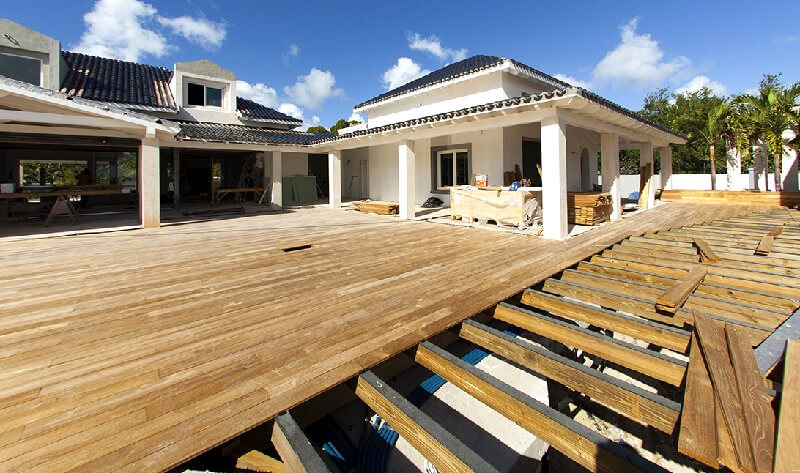 Now, it's time for laying decking boards. Use a nail to space up between 2 boards. Install fascia board for exposed framing.
A picture is worth a thousand words, a video is worth a million words. Check out the video below to see more ideas and details on how the decking is done!
More Ideas to Build a Freestanding Deck
Check out this awesome video guide from
Lowe's Home Improvement
as well to see how they have done the job. You might want to use some of their deck features for your new deck.
Final Words
I hope you find this guide helpful and gave the confidence to start building your own floating deck. If you're uncomfortable building yourself, call professionals nearby to do the job is highly recommended. Find more detailed guides and tips in our
Blog
.