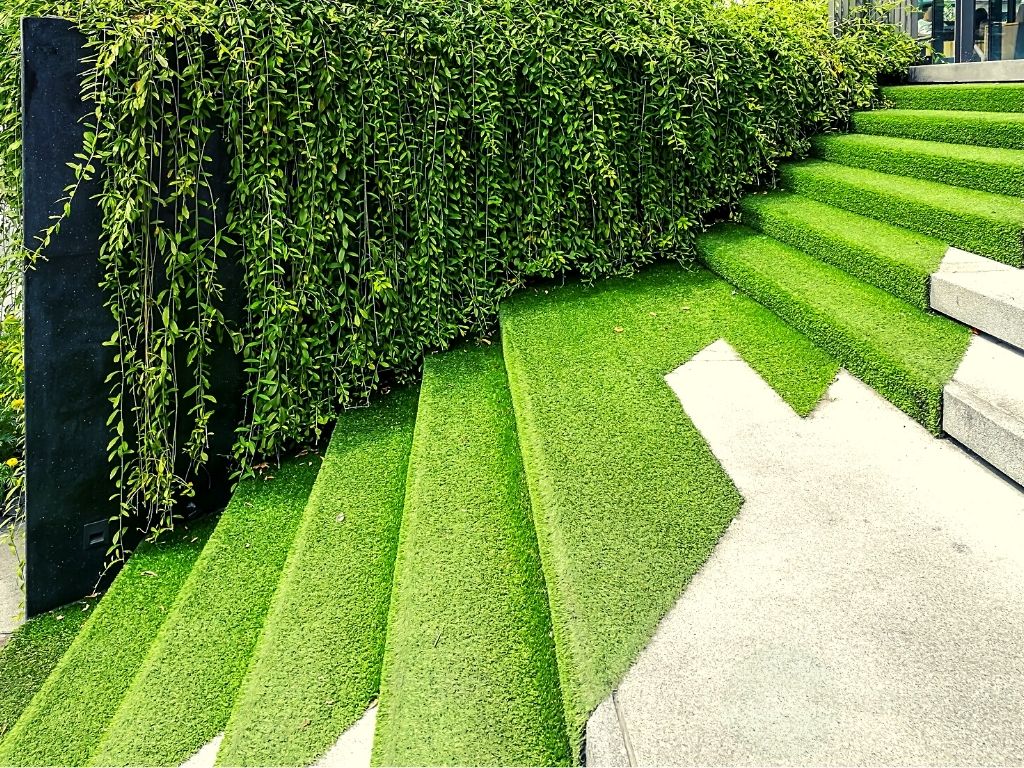 Either it's your DIY project or just in the know before hiring professionals. This "how to lay artificial grass" is just the right material for yours! Alright, let's sleeve up!
Hang on! Here will be the tools and materials you need for this artificial lawn project!
How to Lay Artificial Grass DIY – Tools and Materials Required
Yard Broom
Hand Gloves
Measuring-Tape
Spirit-level
Grass Cutter/ Utility Knife

Adhesive joining tape
Green-Sand
Turf-pegs 200mm or 150mm
White-sand
And of course: Synthetic Grass
Preparation – Gravel/Rocks Calculation for Fake Lawn
If you do not have a hard (concrete, cement) surface yet, you might need a good amount of rocks or gravel for the base layer before laying artificial grass. Crushed rock/gravel required should be calculated by the following formula:
Total amount of rock = Multiply the depth of the area (metres) by the length of this area (metres) by the depth of the area you wish to lay the artificial turf
DIY Artificial Grass Installation Step by Step
You should have a beautiful synthetic turf by following these steps.
Step 1. Measure-up Before Laying Fake Grass
Measuring the space you need. This helps you minimize the number of artificial grass joins and don't waste materials.
Check in-store or online synthetic grass size. From these measurements, you can work out the amount of artificial turf you need for the measured area.
Best to running pile same direction for realistic and natural look/finish.
Note: To avoid water pooling after heavy rain on your lawn, natural drainage should be allowed. Synthetic turf will only let a small amount of water draining through. But, for heavy rain, a run off is a must.
You might need to take Step 1a if you're planning to gravel-up the floor before laying down synthetic grass.
Step 2. Preparing Surface – Screeding Rock or Gravel for Even Floor
Cover and spread evenly the required area with crushed rock/ gravel.
Screeding out to make the surface smooth and flat
Water the area to help material set down.
Using Whacker or Compactor to level gravel base. Try to compact the space at least twice.
Step 3. Lay the Artificial Grass and Trim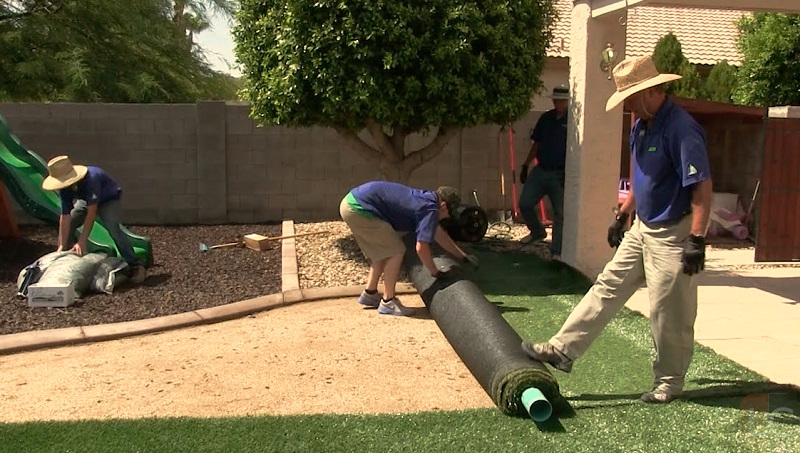 Lay artificial turf from the edge, try to roll till you reach the other end.
Use a grass cutter to cut the turf a bit longer than it needs to be. We can trim to the exact size later.
Check to make sure the fake grass is smooth and spread evenly.
Cut to make it fit with the area edge
Ensure the synthetic grass fiber follow in the same direction
Step 4. Laying the Next Piece of Artificial Turf
Do the same as Step 3
Ensure the synthetic grass fiber follow in the same direction
Cut the artificial grass longer. We will cut fit right on while joining pieces
Step 5. Use Adhesive Tape to Join the Artificial Lawn Pieces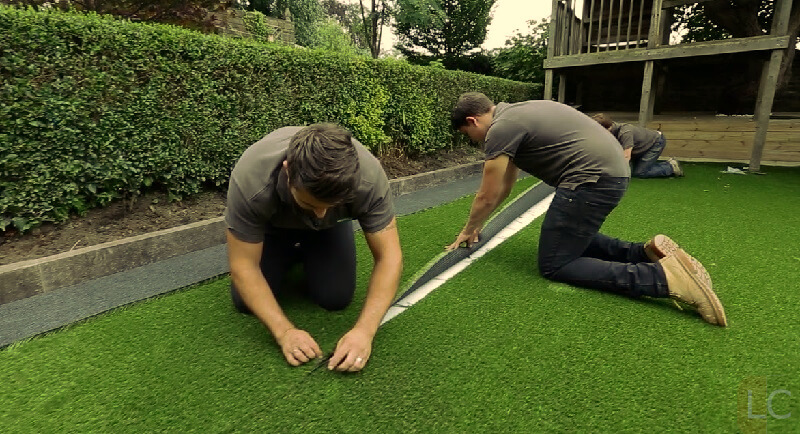 Use adhesive tape to join synthetic turf pieces together. But the best choice will be Artificial Grass Joining Tape for its best look.
Check again if the lawn fibres are running in one direction. The gap between the two pieces should not exceed 1mm.
Position tape while rolling out correctly and should cover both turf pieces equally.
Peel the adhesive/ joining tape back off and push the synthetic turf down onto the tape.
Check the gap while taping the way down to all the length of the turf and make sure the gap is unseen and even.
Step 6. Cut Artificial Turf Piece Around Any Obstruction if Needed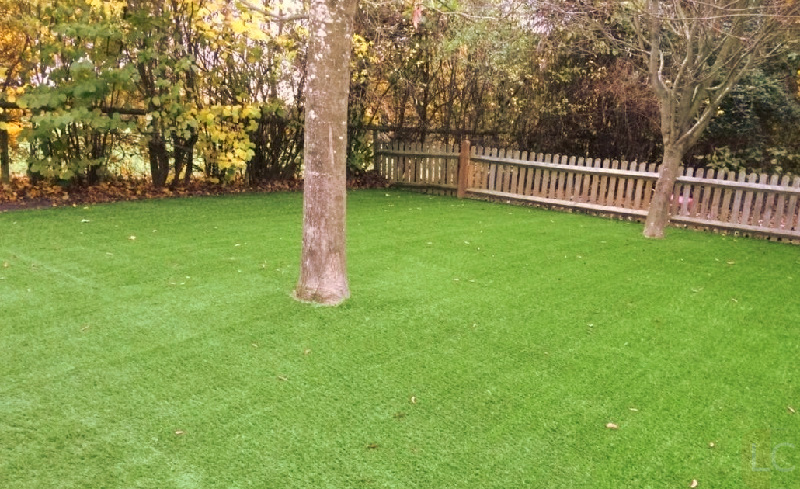 If you lay your artificial grass on the area with a tree(s) or pole(s). You will need to cut around the obstruction border.
You either can cut then place two pieces together or just simply place them down and cut follow the obstruction border
Step 7. Peg Down to Secure Each Synthetic Turf Piece
Use 150mm grass pegs to secure
Spacing by 250mm throughout space
Pull the turf fibers away from pegs so they cover peg tops
Cut any leftover fibers
Note: you could paint the top of pegs to make the color matched.
Step 8. Filling Sand to Make Your Fake Lawn Realistic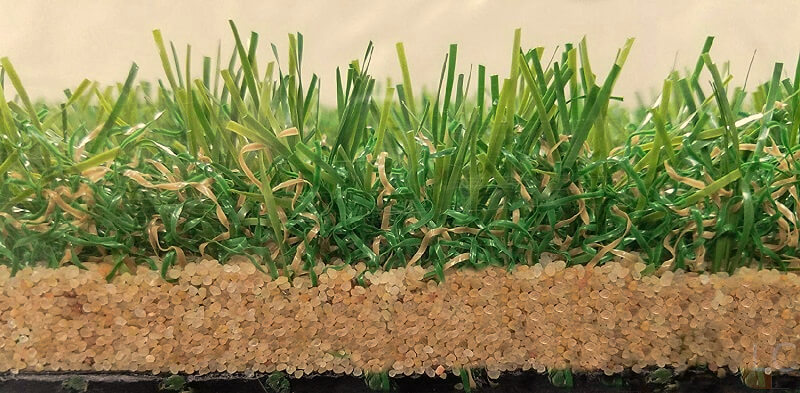 Green sand will make your synthetic lawn looking incredibly real and a layer of white sand will absolutely make the lawn look even better.
An extra benefit is adding weight to your artificial lawn.
Pour/apply sand throughout the area evenly.
Brushing the green/white sand into the pile by yard broom.
A perfect level of sand would be 12mm.
Types of Artificial Grass for Your Fake Lawn
(According to Australian Market Research)
Upgrading playground or a fresh look for the backyard? Or even light up pool surroundings? We will try to cover the most popular kinds of synthetic turfs below.
1. Tuff Turf – Multi TUFF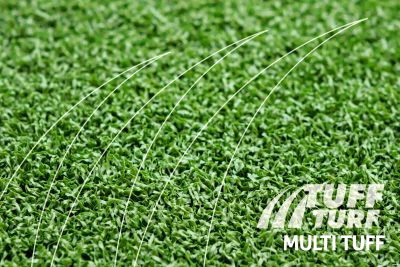 Just like its name, this is all-rounded artificial grass for both outdoor and indoor use. Its softness and comfort level will surely meet your expectation.
2. TuffTurf – Total TUFF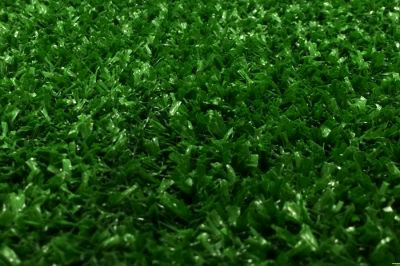 Are you looking for artificial grass for your patios? Decks? Pathways? Boats? or even Caravans? Yes, this synthetic turf is just right for you. You will have peace of mind with its durability.
3. Tuff Turf – Prestige TUFF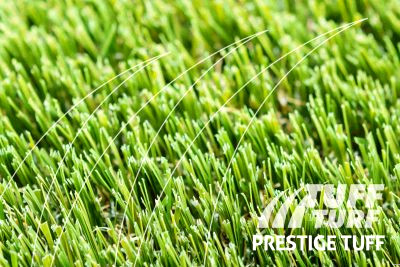 This type of artificial grass, by far, is the best solution for a natural look lawn. With its toned fibers and concentrated thatch, that's how it takes to make a perfect solution for real-life grass alternative. But don't worry, it also is manufactured to last with even heavy foot traffic.
4. Tuff Turf – Natural TUFF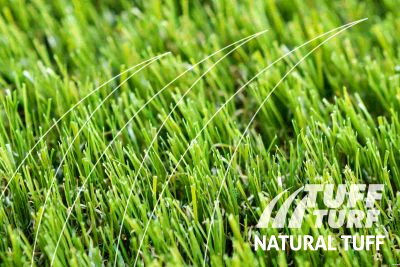 Fine blad and thatch fibers are the best features of this type. Natural TUFF is also a great alternative to natural grass you can find. A great solution for either commercial or domestic use.
5. TuffTurf – Light TUFF Turf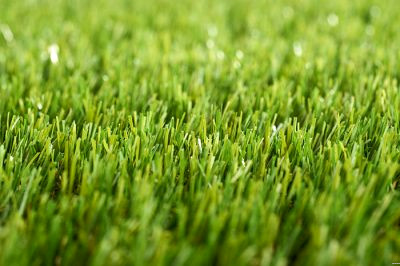 Are you looking for fake the perfect choice when quality is demanded in any landscape application whether domestic or commercial? With its fiber structure, the fake turf can prove its standing ability under even the harshest weather. But it doesn't take away the beauty of this Lifelike artificial lawn.
6. TuffTurf – Dark Turf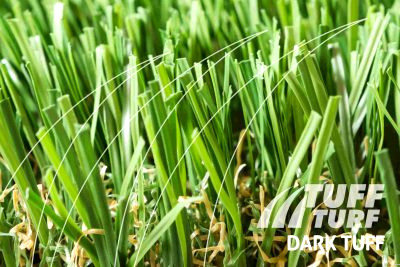 DarkTurf, a platinum alternative to a lifelike grass lawn, will be your best solution for a formal type of landscape application. It will definitely show a luxurious natural lawn as you expected.
7. TuffTurf – Signature Turf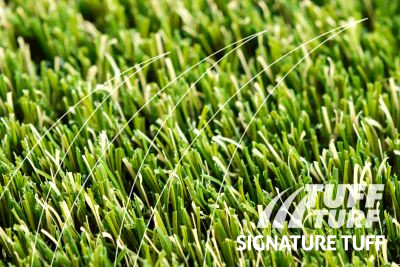 If your requirements are superior quality and premium lifelike lawn to replace natural grass, then you will love Signature Turf. It also proves to have the great standing ability even in busy traffic pathways.
8. Coolaroo – Fresh Cut Synthetic Grass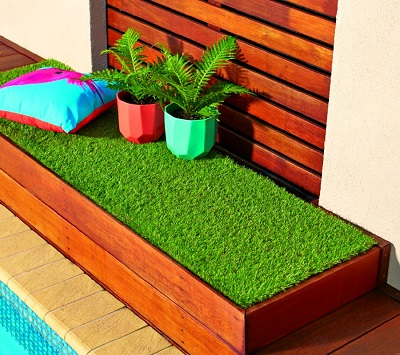 An excellent choice for not only realistic but a lookalike fresh-cut artificial lawn for your required space. Despite its softness, this type of synthetic grass has the ability to hold its shape and bouncing back naturally.
9. Coolaroo – Rugged Synthetic Grass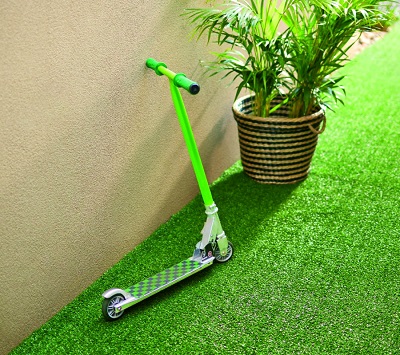 Rugged artificial grass likes its name, can live its long-life through the harshest conditions. This type of fake turf combines thin blades with 12mm high thick fibers. Suitable for a number of places like pool surroundings, playgrounds, and yards.
10. Coolaroo – Handy Synthetic Grass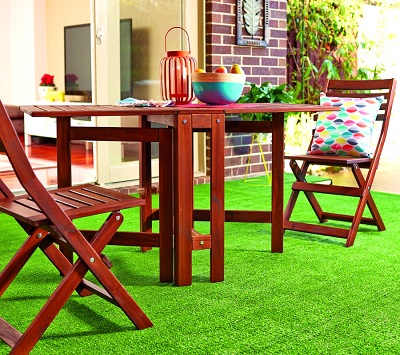 This type of short-dense artificial turf can be set up for patios or shop displays and playgrounds. It's also known as an affordable choice for floor-covering.
Enjoy Your Yard With New Artificial Grass Lawn
You cannot beat the feeling of being done laying your own synthetic lawn. By following the steps above, I'm sure you can have beautiful playgrounds or patios as you planned.
Hope you find this article helpful! Please share with friends and family if it helps you that much. Thank you!
P/S: Looking for more DIY projects? Check out our Blog section for more guides and tips!