The human mind is conditioned to feel freshness seeing greenery. It is great to have some personal green space and one of the best way to have that is to
build DIY raised garden beds
. In simple words, raised bed gardening in creating a structure so that you could keep soil higher than the ground to grow plants of your choice. It looks good and has several benefits as compared to traditional gardens. It is very easy to build a raised garden bed using just your available material. This guide is everything you need to know on "
How to build a raised garden bed
" for your green project. All you need is just some traditional tools and materials to DIY raised garden beds. There are several garden bed ideas, but it all depends on material resources and purposes. But First:
What is Raised Garden Bed?
Raised Garden Bed is a large container to fill soil so that plants could be grown easily. The height of the soil from the ground gives it the naming. Design-wise, it is simply a box with an open top and bottom. You can place it anywhere with good soil and grow plants to make your space green.
Why DIY Raised Garden Bed?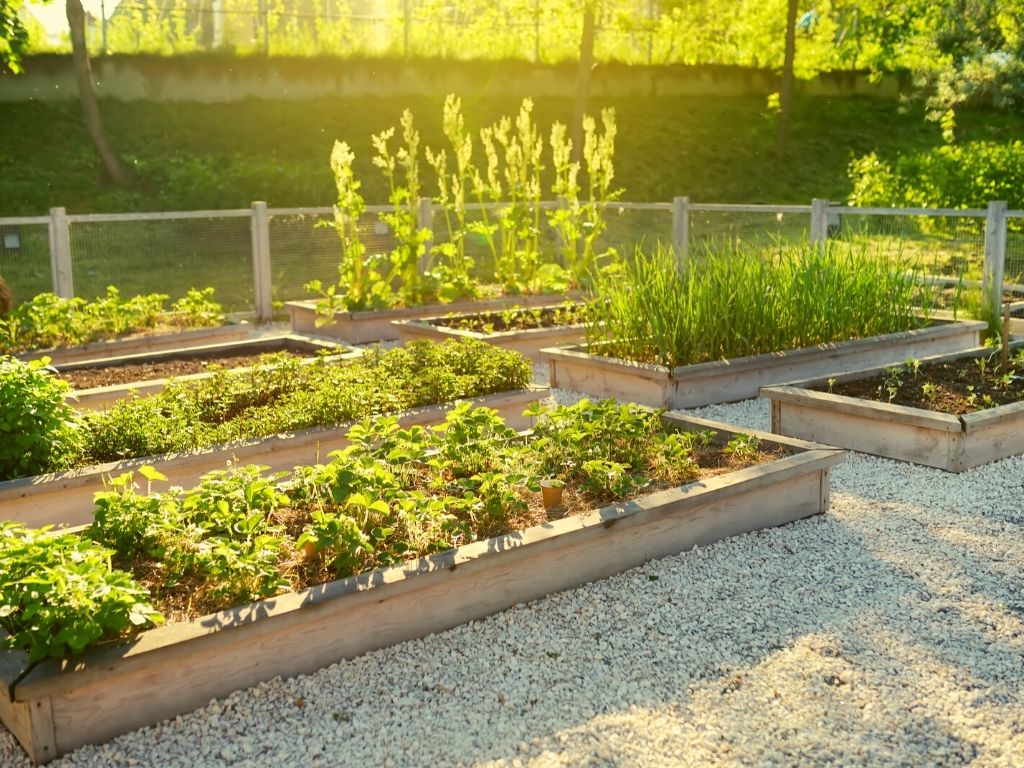 First of all, it saves your time and energy as you won't have to put extra stress on your back and knee. Better drainage and rooting help your plant grow better. It gives you the freedom of space as this gives the flexibility for a better organization. You can maintain soil health in a better manner. If required, you can manipulate the growing conditions. You won't have to worry much about weed and pests. Above all, you get an amazing look for your space.
What Should be Ideal Size is Raised Garden?
The size of the bed depends on available space, so decide the space first keeping the sunlight availability in mind. Ideally, the width of the bed should be around 4 feet so that you could access it very easily. The length of the bed depends on your purpose. It is better to keep it in a range of 6 to 8 feet. The depth of the bed also depends on plant requirements, but it should be a minimum of 6 inches of soil depth. For better plant growth, it should be 12 inches.
Site Preparation for Raised Garden Bed
Once you have finalized the location of your garden bed, you have to loosen the soil of that much area. It helps in better rooting and nourishment. You have to remove grass and other material to clean the area. Dig 4 to 6 inches from all sides and then place the raised garden frame to fit in the area.
Raised Garden Bed Ideas
If you are looking for raised bed garden ideas in the search for your
how to build raised garden beds
, here are some easy and popular ideas that you can easily try to make your space green.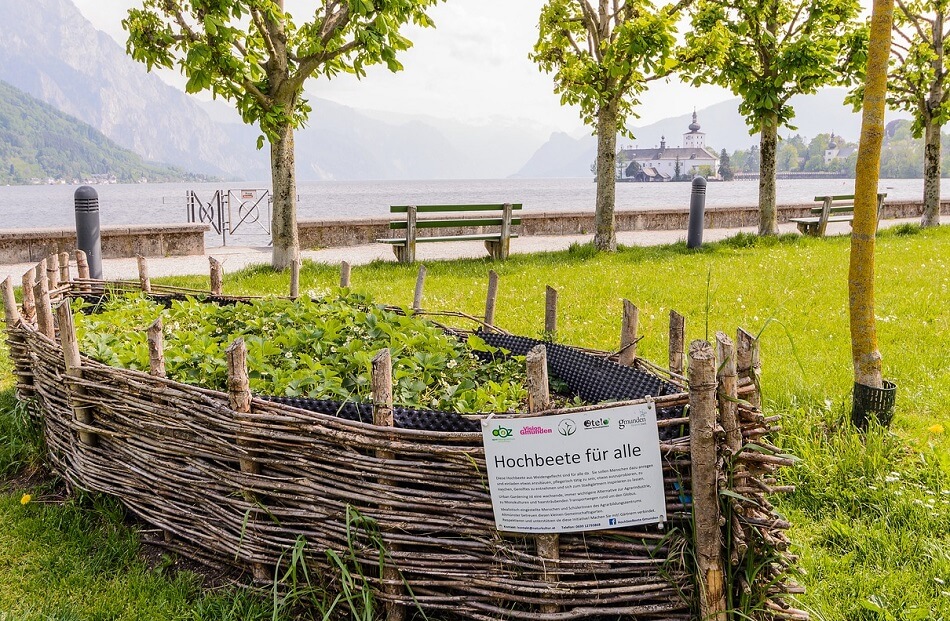 Built-In Raised Beds
If your home is still under construction, you can use available materials to build amazing raised bed gardens. All you need is space and some planning to visualize the use in the future. You can use the entrance, backyard or terrace to build raised garden beds and grow seasonal flowers and vegetables.
Sheet Metal Raised Beds
If you want to start planting a little early in spring then this metal sheet structure gives you an edge of extra warmness along with the natural frost line. It is pretty easy and quick to build. You have the flexibility of shape.
Square Foot Raised Beds
If you are planning to grow vegetables, then these 6-8 inches high square foot raised beds are best. Wooden frames with external support make it very easy to build and use. All you need is standard size planks and nails to make the frame.
Herb Spiral
If you plan to grow herbs using the popular permaculture technique then Spiral gardens are best for the purpose. It gives you the maximum usable without consuming your ground space. You can use brick, rock, wood to build this raised garden bed structure.
Green House Raised Bed
If you want to have control over seasonal changes to grow exotic plants, then this greenhouse raised bed is best for you. The raised bed gives you control over soil condition and the plastic house gives you control over external temperature. You can virtually recreate an artificial climate for your plant.
Re-cycle Garden Bed
You can use anything that could hold the soil in its frame. All you need if let your creativity be in sync with garden bed requirements. This could be just the door of your garage or simply the carate of the milk. It is cheaper and easier to build.
DIY Raised Garden Beds – FAQs
What is the standard depth of a raised bed garden be?
The depth of the garden bed depends on the plants you want to grow. The depth of the garden bed should be a minimum of 6 inches. Ideally, it should be 12 inches for better growth.
What kind of wood should be used for raised beds?
The pressure-treated wood is good for building
raised garden beds
are these are certified for organic cultivation. You can opt for cedar wood as it has natural rot prevention oil. Ideally, your plank should be 2 -inch thinker.
What is the best material to use for raised garden beds?
Wood is the best material to raise garden beds. But, you should use rocks, bricks, and recycled items to build garden beds and save trees.
What is the standard practice on raised garden beds?
The soil in raised beds holds less moisture as compared to the ground soil. It all depends on the type of plants. If your plants are wet tolerant, then it is fine otherwise you have to maintain optimum moisture in the soil through regular drainage.